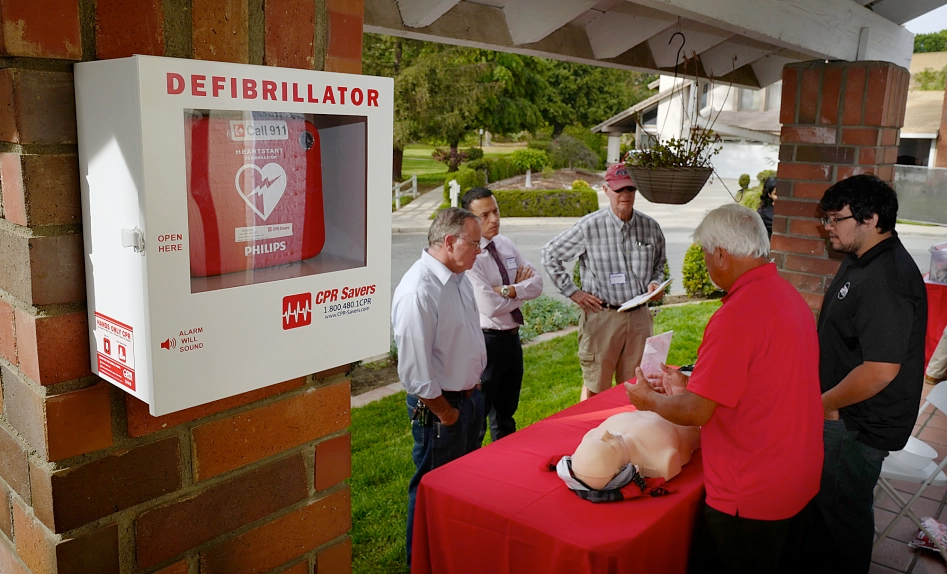 Brea family mounts automatic defibrillator to house for neighbors having cardiac emergency
After their son's frightening encounter with sudden cardiac arrest two years ago, a Brea family is doing everything they can to improve the odds of survival for others – an effort now given a big boost by a small box outside their home.
Al and Debbie Medina's neighborhood was bustling on Sunday, Oct. 28, with friends and neighbors eager to learn more about sudden cardiac arrest and the difference they could make in an emergency. The star attraction was an automated external defibrillator or "AED" kit newly mounted on the side of the Medinas' home.
Read the full article @ the OC Register
if you are interested in starting your own neighborhood program, contact us here or at CPRitWorks@gmail.com