Our Story:
Sudden Cardiac Arrest.
Bystander CPR.
The Chain of Survival.
CPR – It Works!
In 2016, our 25-year-old son, Daniel, collapsed in our home of a sudden cardiac arrest due to an undiagnosed congenital heart defect called anomalous coronary.  Gratefully, Daniel's friends were with him and, within seconds of collapse, began performing bystander quality CPR.
Shortly after, the Brea Fire first responders arrived and our son was rushed to ICU at St. Jude Medical Center in Fullerton.
The first responders believe that immediate CPR saved Daniel's life and prevented brain damage from occurring.
After an arduous year of recovery, our family is paying it forward to the community.  Debbie has become a certified American Heart Association Basic Life Support and HeartSaver instructor, is training others in basic life support skills, and is speaking and advocating for AHA.  Additionally, we have founded CPR it Works in order to extend our impact into the community as we seek to broaden awareness of the life-saving gift of quality bystander CPR.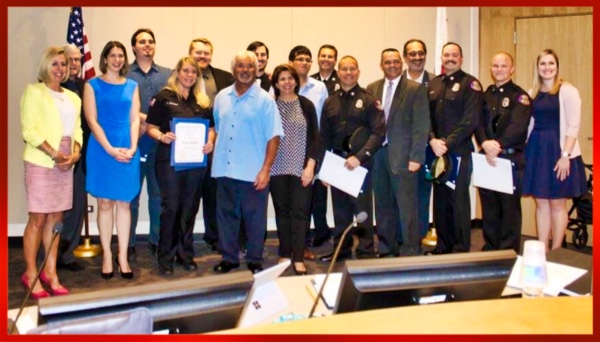 The Medina family and Daniel's friends, who performed CPR, are honored by the Brea City Council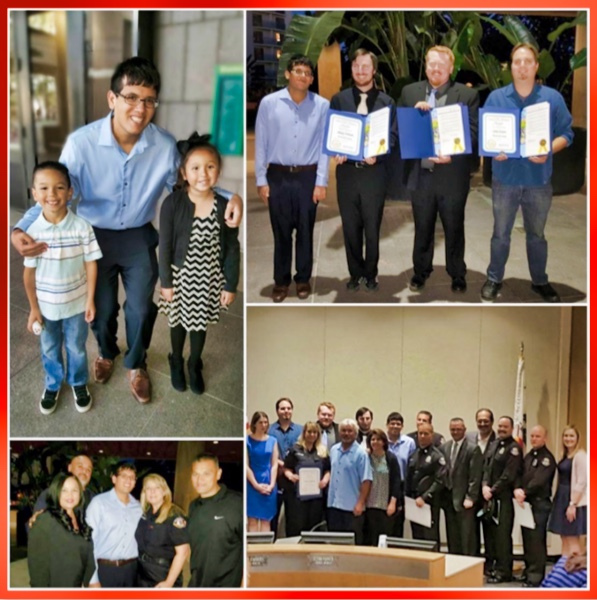 "This American Heart Association Survivor video is not CPR related, per se, but it is very much related to congenital heart disorders and survival."
I met the mom in the video, Angela, at an AHA board meeting and she said that hearing Daniel's story gave her the chills.  They were so fearful to have their son, Alec, undergo open heart surgery — but they were told if he didn't, they would run the risk of finding him in an arrest state later as a young adult.  Our son, Daniel, was that future possibility for their son.  Hearing about Daniel's sudden cardiac arrest event affirmed how thankful Angela and her husband were that Alec was diagnosed and able to have life-saving surgery.
When our son, Daniel, watched the video, he was amazed at this brave little guy and decided he would walk with us at the 2018 AHA Heart Walk.  Daniel and Alec were able to meet up at the walk and it was truly an amazing event.
If you've got the time, please watch Alec's story and continue to support the American Heart Association in their efforts.
— Debbie Medina