HANDS ONLY CPR
If you see a teen or adult suddenly collapse in an "out-of-hosptial" setting, follow these two simple steps…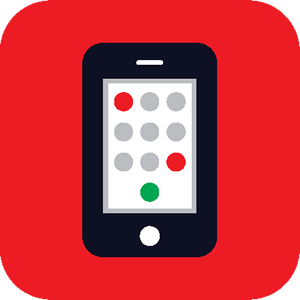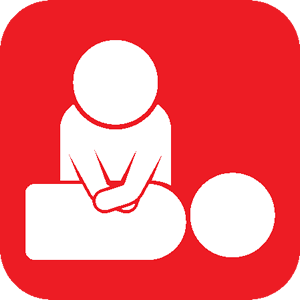 1) Call 911
Either you do it or make sure someone else takes responsibility for calling — for example, point specifically at someone and say "Call 911".
When you call 911, you need to stay on the phone until the 911 dispatcher (operator) tells you to hang up.
2) Push hard and fast in the center of the chest
If the victim is not breathing, locate the center of the chest, place the palm of one hand on the chest, the other hand on top of the first, lock your elbows and begin rapidly pushing up and down 100-120 times per minute.
That is roughly the beat of the song "Stayin' Alive" by the Bee Gees.  Hard and fast compression should be approximately 2″ deep with all pressure released when coming up.
Do not stop compressions until medical help arrives.  Take turns with another bystander if needed to keep compressions going.
NOTE: CPR with compressions and breaths is still recommended for infants and children and victims of drowning, drug overdose, or people who collapse due to breathing problems.
CARDIOPULMONARY RESUSCITATION (CPR)
Cardiopulmonary Resuscitation, better known as CPR, is a technique performed to help save the life of someone whose heart has stopped. Responders should push hard (at least 2 inches) and fast (minimum 100bpm) in the center of the chest to maintain blood flow until EMS or an AED arrive.
This 2-minute "Hands-Only CPR Instruction Video" from the American Heart Association gives a good, fast overview of how to perform lifesaving CPR.
Check out our class offerings where you can:
ask questions
practice CPR on manikins designed to mimic the "feel" of a cardiac arrest victim
receive monitoring and feedback on your technique
Taking a class is very likely the best way for most to become prepared for an SCA emergency.
CPR it Works offers a variety of classes and training — private organizational training and free public events to American Heart Association certificated courses
CPR Awareness Training
Training is available to interested residents, schools, groups and businesses.
CPR it Works conducts these trainings periodically for the public in and around Brea and, by arrangement, will present privately for your constituency at your school, church, community group, or place of business.  Training consists of video instructions, lecture, and hands-on practice.
Over the course of two hours you will learn:
Immediate RECOGNITION of cardiac arrest
Importance of early ACTIVATION of 9-1-1
Early CARDIOPULMONARY RESUSCITATION (CPR) with an emphasis on CHEST COMPRESSIONS
Familiarization with an AUTOMATED EXTERNAL DEFIBRILLATOR (AED) and the need for rapid DEFIBRILLATION
American Heart Association Courses
Heartcode BLS™ (Basic Life Support for Healthcare Providers) – The Professional Level CPR certification. This is required for Doctors, Nurses, Healthcare students, EMTs and Paramedics as well as clinical care specialists and lifeguards.
Heartsaver™ CPR/AED – For the layperson this training includes Adult, Child, and Infant education for CPR, AED and choking. This is ideal for personal trainers, teachers, parents and babysitters and others who want to provide assistance in case of a cardiac emergency.
Heartsaver™ First Aid – Learn how to treat injuries and sudden emergencies.